ABOUT THE LIBRARIES
Welcome
---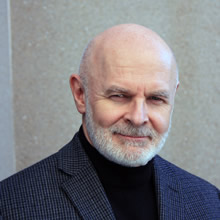 The University of Wyoming Libraries are centers of discovery and learning where students conduct research to develop skills for life long learning. Faculty depend upon library collections to support their research and keep current with developments within their field. Librarians teach students how to locate, evaluate, and integrate information within their studies. We strive to be an integral part of scholarly activities at the University and remain at the forefront of information technology as it applies to library collections. At the University of Wyoming, the Libraries are central to the educational process and are often the origination point for new discoveries and cutting-edge research at the University. The Libraries are truly the heart of the university.
Dean Ivan Gaetz

Dean's Office, Library Admin
Home to Dean of Libraries and support staff.

Future development
Look into the future of UW libraries.
---
Latest library news
Library News blog
University of Wyoming Libraries subscribes to a variety of online resources documenting the histories, experiences, and cultures of African Americans, Africans, and other peoples of the African diaspora. On the occasion of Black History Month, here is a selective list to help you start exploring them. General Resources: Oxford African American Studies Center  Black Studies […]
A detailed schedule is soon to come, and will be updated. FYI: "The United Nations declared 2001 'The Year of Dialogue Among Civilizations' to encourage shared values of freedom, tolerance, and nonviolence among the world's peoples. In January 2002, the UW Division of Student Affairs introduced 'Days of Dialogue', a weeklong, campus-wide celebration of Dr. […]
---

Directory
Find people within the UW libraries system.
---
Liaisons
Helpful contacts for subjects of study.
View liaisons