ABOUT THE LIBRARIES
Welcome
---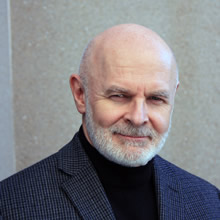 The University of Wyoming Libraries are centers of discovery and learning where students conduct research to develop skills for life long learning. Faculty depend upon library collections to support their research and keep current with developments within their field. Librarians teach students how to locate, evaluate, and integrate information within their studies. We strive to be an integral part of scholarly activities at the University and remain at the forefront of information technology as it applies to library collections. At the University of Wyoming, the Libraries are central to the educational process and are often the origination point for new discoveries and cutting-edge research at the University. The Libraries are truly the heart of the university.
Dean Ivan Gaetz

Dean's Office, Library Admin
Home to Dean of Libraries and support staff.

Future development
Look into the future of UW libraries.
---
Latest library news
Library News blog
The final lecture in UW Libraries' lecture series to commemorate World War I is scheduled for Monday, October 2 at 7:00 p.m. in the Alice Hardie Stevens Center at the Laramie […]
If you're looking for something new to read on your e-reader or tablet, or you're interested in listening to a fantastic audiobook, you're in luck! Hundreds of new e-books and […]
---

Directory
Find people within the UW libraries system.
---
Liaisons
Helpful contacts for subjects of study.
View liaisons